You are here
Back to top
The Totally Ninja Raccoons Meet the Thunderbird (Paperback)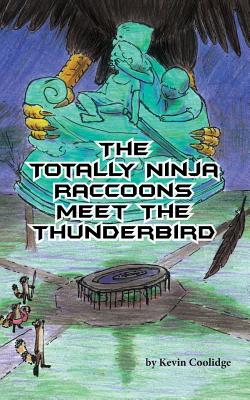 List Price: $5.99
Our Price: $4.79
(Save: $1.20 20%)
Usually Ships in 1-5 Days
Description
---
In The Totally Ninja Raccoons Meet the Thunderbird, the Ninja Raccoons continue their ninja training, learn the value of friendship, and meet a creature of Native American myth, a thunderbird.
The Ninja Raccoons are framed for the theft of the Wynken, Blynken, and Nod statue. Will the Raccoons prove their innocence? Will the Raccoons return to Animal Land? Will the Cat Board triumph? Will Rascal ever learn to swim?
There are more things in heaven and earth than these three brothers ever dreamed. Cats are trying to take over the world; monsters are real; and Chinese food really will make you hungry soon after you eat it. It's up to the Ninja Raccoons to do something about it.